Retül Fit is more than just a bike fit—it's a way to learn about your body, the root cause of your aches and pains, and how a proper fit will help you achieve your cycling goals.
Using 3D motion capture technology, the Retül system accurately measures every degree of movement and millimeter of distance, providing you and the fitter with data to support the choices made during the fit for your cycling equipment and personal riding experience.
Now with Retül Premium Fit you can take your fit a step further by building custom ranges for your position. By analyzing and digitizing your body's range of motion and stability off the bike with augmented reality technology we can use that data to drive your position on the bike.  
Want to Learn More? Check out the videos!
INCREASED COMFORT
No matter your level of riding, comfort is crucial for sustaining time spent on the bike. 
INJURY PREVENTION
The correct position keeps your body aligned on the bike, helping to prevent injuries.
PERFORMANCE
An optimal position not only increases comfort—it maximizes both power and endurance.
Retül Premium 3D Motion Capture Bike Fit Road/MTB $350
Physical assessment of structure and range of motion
Digital documentation of pre/post fit bike measurements
Footbed Fitting
Retül Premium 3D Motion Capture TT/TRI Bike Fit $400
Physical assessment of structure and range of motion
Digital documentation of pre/post fit bike measurements
Footbed Fitting
Retül Premium 3D Yearly Check Up $175/200
Update your fit as your body changes
You are eligible for this discounted fit if you have been fit by us in the last year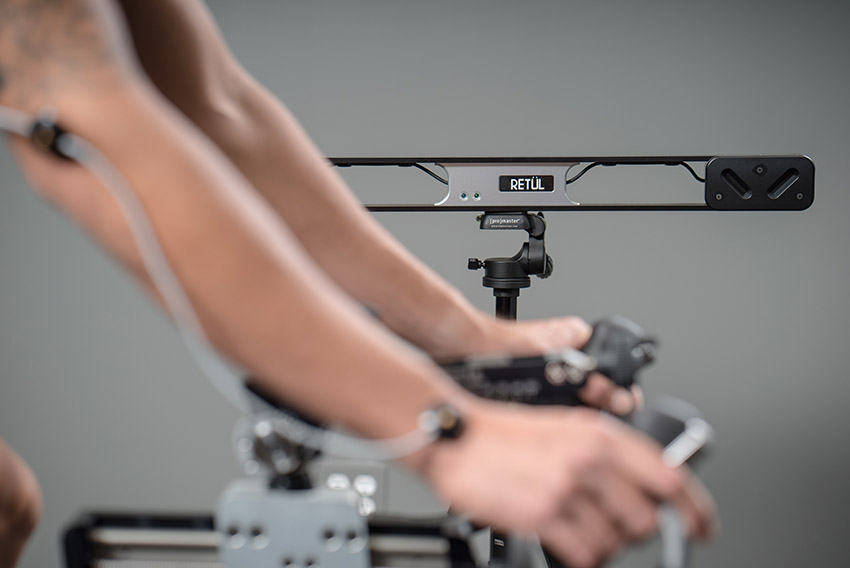 Note that each fit with Retül is guaranteed. If you are experiencing problems with your fit, appointments made within a month of original fit appointment will be free of charge.
*Parts and accessories not included
Bike Sizing $100
Proper saddle height and fore/aft
Proper handlebar height and reach
Included with new bike purchase
Custom Body Geometry Footbeds
Custom Footbed Blanks $150
Moldable up to three times
Footbed Fitting $50
Foot and lower leg assessment
Setting the Retul molding tray
Heating and custom forming the footbed
Labor cost is waved if performed as part of a Retul Fit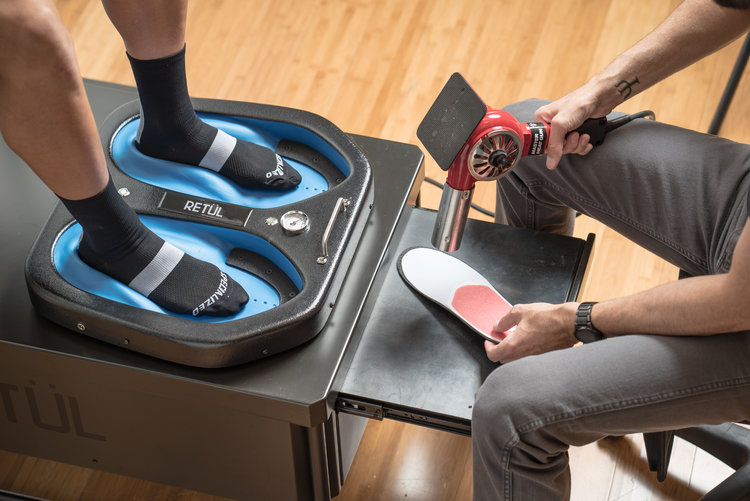 Micah Morlock
Micah started riding bikes with his dad who got him into loaded touring by the time he was 8 years old. They began racing mountain and road bikes by the time he was 13. A life long shop rat, Micah started working in his family's bike shop in middle school and began working at Georgia Cycle Sport in 1993 (known as Dixon's then).
Micah got into bike fitting because he was willing to help friends and teammates that were uncomfortable by moving things around until they felt better. This was a bit haphazard at first but sometimes he got lucky and bike fit wasn't really a thing yet. A bit of instruction from Paul Swift and Vint Schoenfeldt's "The Bicycle Fitting System" became the first "System" that Micah used in 1997. Later in 2010 Micah went to his first Specialized BG Fit (Body Geometry) course. Micah was so impressed with the methodical and evidence-based approach, he returned to complete the BG Fit Master Course in 2011 and took the BG Certification Test, proctored by Dr. Pruitt himself in 2012. Since then Micah has enjoyed continuing to collaborate with Specialized and Retul as an assistant instructor in fit classes as well as helping with many celebrity fittings and Specialized sponsored pro and elite riders.
Micah's favorite part about fitting is really getting to know his riders and being a small part of their journey.
Mac Gibbs
Mac was given a chance to learn the Retul fit process when an online class was offered during COVID. Usually one has to fly to California and take a week long class (and pay a hefty tuition). To overcome the challenge of not having in person classes the teachers at Retul came together with an awesome on line curriculum. With instruction from the best in the business and lots of practice with people in the shop Mac quickly became a great fitter. 
Naturally curious and always willing to try new things Mac is always on the forefront of innovation around the shop. His fitting is no different. With a background in sports medicine from UGA and a longtime cyclist once Mac had the physiological reasoning behind the fit protocols fitting came quite naturally.